The Oakland East Bay Gay Men's Chorus Summer Concert!
Tickets are now on sale for Summer Pops – on the Road to Pride.  There are 5 opportunities to see the chorus on tour this summer:
Travel-themed music performed by the chorus and small ensembles is certain delight and entertain audiences.
Stephanie Lynne Smith returns as Interim Artistic Director for the Oakland East Bay Gay Men's Chorus. "It is always a gift to have the opportunity to work with the Chorus and getting to experience the diversity of the East Bay" says Smith.
Get Tickets to the Oakland show at Holy Names Regents Theater: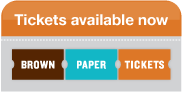 Get Tickets to the Clayton show at Clayton Valley Presbyterian Church: